Assistant Professor in Computer Engineering
Department of Electronics, Computer Science and System Sciences (DIMES), University of Calabria
Via Pietro Bucci – Cubo 41C (5th floor),
87036 Rende (CS)
Italy
Email: fmarozzo@dimes.unical.it
Office Phone: +39 0984 494782
Fabrizio Marozzo is an Assistant Professor in Computer Engineering at the DIMES Department, University of Calabria, Italy, since 2019. He is also co-founder of DtoK Lab S.r.l., an academic spin-off of University of Calabria, since 2014.
His current research focuses on big data analysis, social media analysis, parallel and distributed computing, cloud computing, intelligent systems and programming models.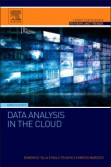 He has been serving as associate editor the IEEE Access journal and the International Journal of Intelligent Systems Technologies and Applications (IJISTA) and as editor Big Data and Cognitive Computing (MDPI), Algorithms (MDPI), Frontiers in Big Data , Heliyon (Elsevier), and International Journal of Big Data Intelligence (IJBDI). He has published many scientific papers, including the book "Data Analysis in the Cloud".
In July 2018 he obtained the Italian National Academic Qualification (Abilitazione Scientifica Nazionale) as Associate Professor (Professore Associato) in the field of Information Processing Systems (Sistemi di Elaborazione delle Informazioni – SC 09/H1 – SSD ING-INF/05) and Computer Technology (Informatica – SC 01/B1 – SSD INF/01).